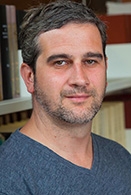 Professor of Economics, Sciences Po Paris
Guillaume Plantin
Founding Research Associates
Professor of Economics, Sciences Po Paris
Publications
We study optimal monetary policy in the presence of financial stability concerns. We build a model in which monetary easing can lower the cost of...
While the debate on cost and market-value accounting has been raging for years, economists lack a framework allowing a comparison of their relative...
We offer a model of currency carry trades in which carry traders earn positive excess returns if they successfully coordinate on supplying excessive...